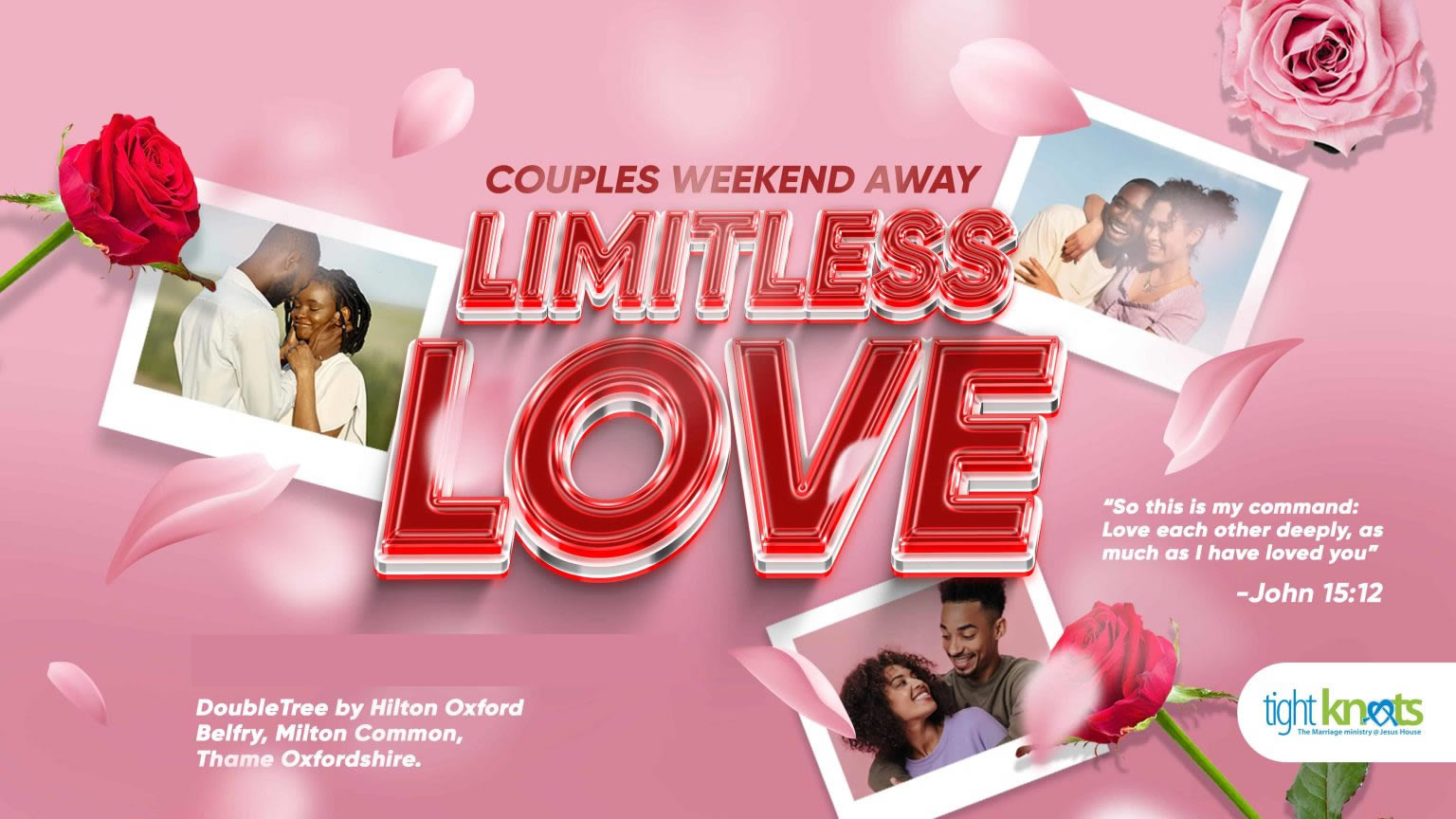 COUPLES WEEKEND AWAY (CWA2024)
A Bank Holiday weekend for married couples away from the normal humdrum of daily life. With great surroundings for romantic walks and leisure activities, inspirational teaching and interactive sessions, this weekend is one that your marriage deserves!
CWA 2024 will be taking place over the May Bank Holiday, 26th to 29th May 2024 at DoubleTree by Hilton Oxford Belfry Milton Common, Thame Oxfordshire OX9 2JW, UK. The location offers modern accommodation and extensive spa and gym facilities. Its tastefully decorated, with all the amenities one would expect from a modern luxury hotel. It's a creative uplifting location which will inspire you – you'll leave refreshed and re-energised.
The total cost for the weekend away is £650 per couple inclusive of accommodation and meals. The Early Bird Price until 28th February 2024 is £610 with £200 being non-refundable. Pricing after 28th of February 2024 will be £650 per couple even if partial payments have been made along the way. All payments must be made by Friday 19th May 2024.
Spaces are very limited. To secure your spot, please register at www.tightknots.org with a non-refundable deposit of £200.
Payments should be made using the following account details:
Account Name: Jesus House – Tight Knots
Sort Code: 30-96-19
Account Number: 01084195
Bank: Lloyds
Reference: CWA2024 + Surname
Should you require any additional information, please feel free to call the church office on 02084388285 or send an email to tightknots@jesushouse.org.uk 
We look forward to hearing from you and more importantly seeing you at the weekend away.
REGISTRATION FORM – COUPLE'S WEEKEND AWAY 2024