Event Navigation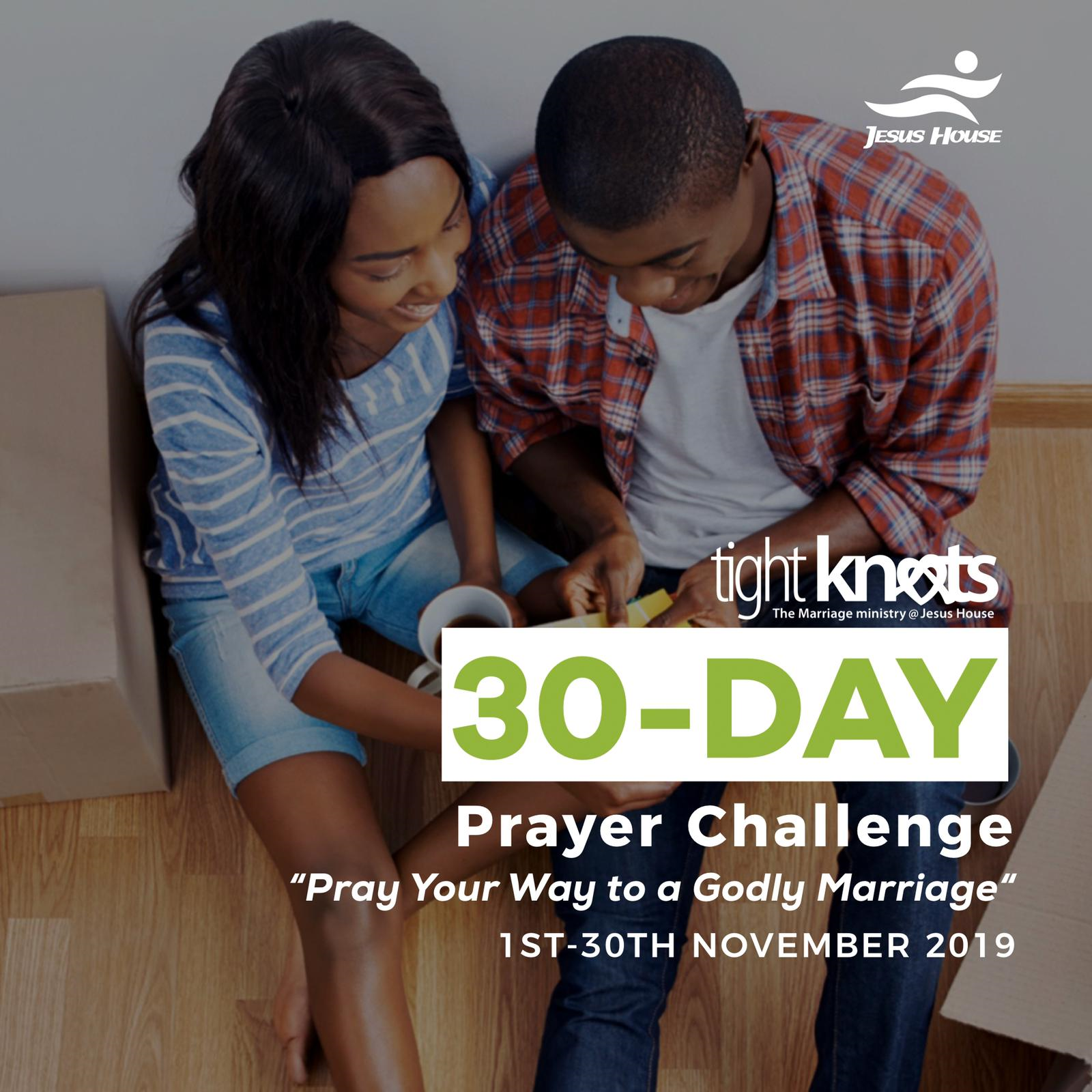 Tightknots the Marriage Ministry at Jesus House will be holding a 30 Day prayer challenge for singles.
The prayer challenge is an opportunity for you to pray for God's perfect will for your marriage. We believe that the decision you make about your marriage partner is one of the most important decisions you will ever make and God needs to be at the heart of your choice.
When you pray for your marriage God releases wisdom to you for His will to be done in your marriage choice, Proverbs 3:5- 6 states "Trust in the LORD with all your heart to be done and lean not on your own understanding; in all your ways submit to him, and he will make your paths straight".
Our prayer for you as you join in the 30 day prayer challenge, is that God will draw you closer to Himself, reveal His heart to you and fulfil the innermost desires of your heart In Jesus Name.
Email tightknots@jesushouse.org.uk to join the challenge and follow us on Instagram: tightknotsuk, Facebook: Tightknots Marriage Ministry and Twitter:@tightknot for all the reflection and prayer points.s