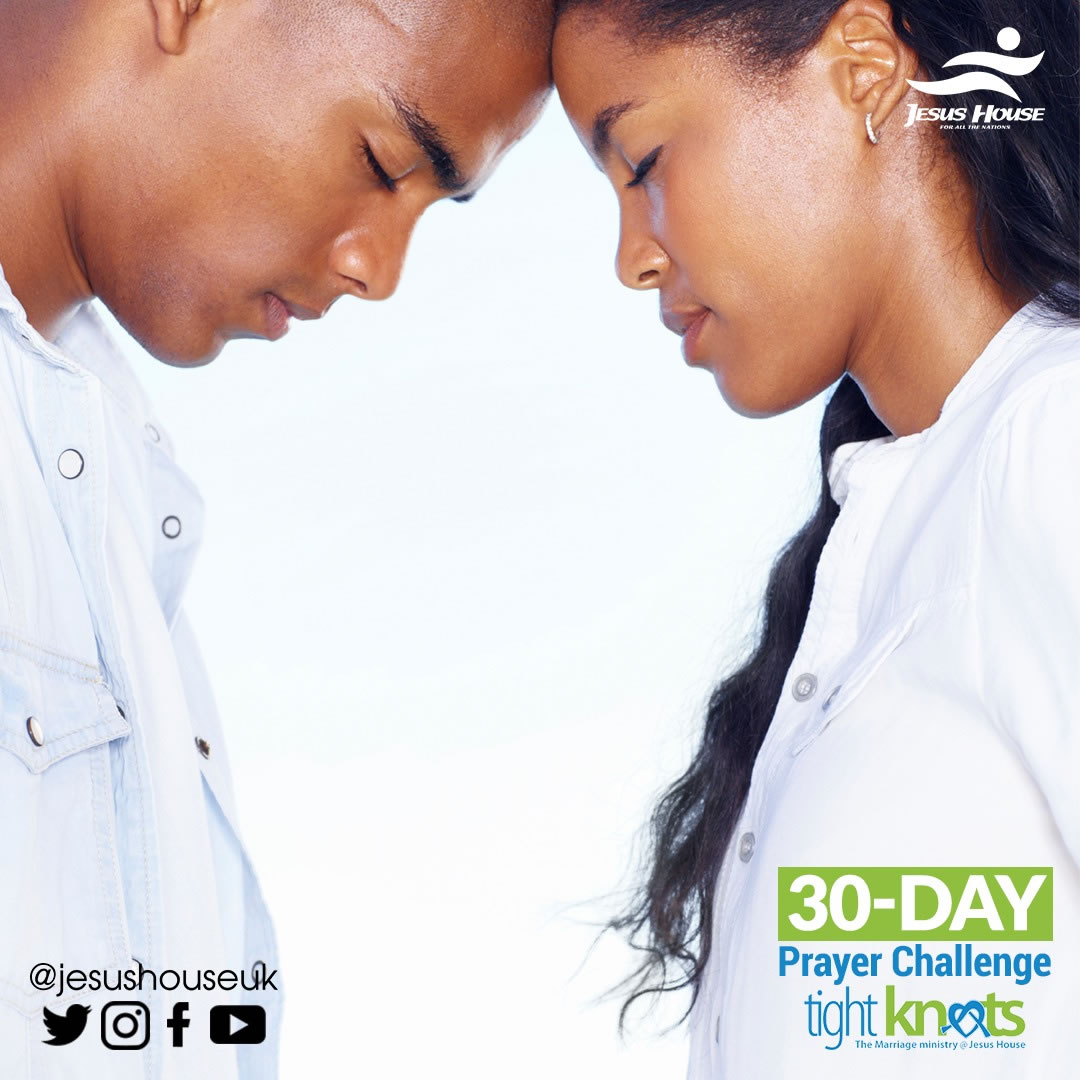 This daily prayer challenge is an opportunity for couples to spend a few minutes praying with and for each other. Praying together as a couple engenders intimacy and offers an opportunity to invite God into our lives.
When couples pray together, power is released. Matthew 18:19 states "Again, truly I tell you that if two of you on earth agree about anything they ask for, it will be done for them by my Father in heaven"
Our prayer for you as you join in the prayer challenge, is that God will draw you closer to Himself and each other and fulfil the innermost desires of your heart In Jesus Name.
Email: tightknots@jesushouse.org.uk to join the challenge and follow us on Instagram: @tightknotsuk, Facebook: Tightknots Marriage Ministry and Twitter:@tightknots for all the reflection and prayer points.
---