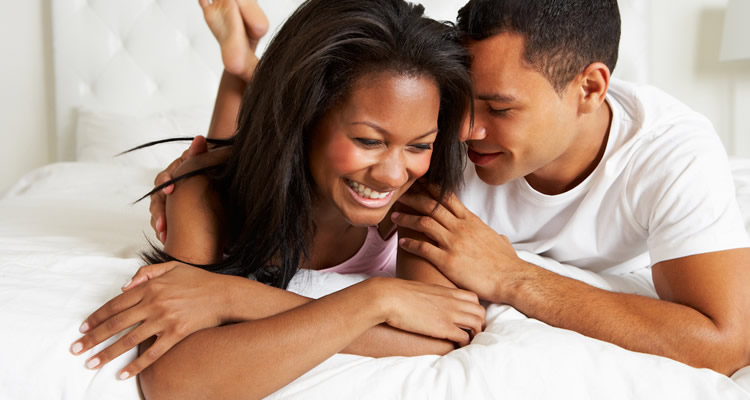 Enjoy Your Sex Life
God designed our sex lives to be enjoyable and fulfilling. When God made a helpmate for Adam, she was suitable, complementary and adaptable to his needs – emotionally, physically and spiritually. When the first marriage was established, the joining of the male and the female entity into one established the marriage covenant and set the stage for many more marriages.
The physical affinity and spiritual connection Adam observed when first seeing Eve may have garnered his reaction of wonder-filled joy. Sex is one of the ways that intimacy is established in a marriage relationship, not just on a physical level but on an emotional and spiritual level. It is important to have the right attitude, a healthy view of sex, an understanding of our body and our spouse's body and responses, this all contribute to an enjoyable sex life.
The sexual journey in marriage is meant to be one of discovery, learning about each other and using the knowledge gleaned to enjoy each other and our sexual lives. Consideration for each other ensures that our sex lives is marked by kindness, sensitivity, love, thoughtfulness and willingness, without putting undue pressure on our spouse to engage in sexual acts that they are uncomfortable with or outside of the confines of scripture.
A good sex life is not just confined to what happens in the bedroom, if you build your relationship outside of the bedroom, you will have a great sex life in the bedroom. Sex offers us a way of communicating our love for each other that no other means does. Enjoy your gift from God, invest in it and make time for it.
Sex True satisfaction comes only when sex is imbued with the meaning and purpose that lead to genuine intimacy.
Here are ten ways to become a more purposeful lover:
Realise that sex is more mental than it is physical. Understand that your thoughts powerfully influence your feelings and actions. If you transform your thoughts, you can transform your sex life.
Remember that God designed sex and it is a good gift for husbands and wives to enjoy fully and often. Make it a priority to pursue a fulfilling sex life.
Deal with unsettled issues from your past. If you have suffered neglect, abuse, or anything else that's blocking your ability to achieve a good sex life with your spouse, pursue the healing you need. Seek the help of a trusted friend, pastor, or counsellor.
Identify what turns you on … and off. Talk honestly with your spouse about how you can work together to improve your love life so that you will both be more fulfilled.
Consider how you might build greater intimacy through communication, feeding your minds and emotions, recreation, enjoying social time, and pursuing spiritual growth together.
Accept yourself and your body. Realise that, in order to successfully love your spouse, you must love yourself first. This does not mean being selfish, but instead accepting the fact that God made you in His image and imbued you with great worth.
Affirm your commitment to each other. Let your words and actions communicate security to your spouse, recognising that a sense of commitment gives you both the peace you need to fully invest in each other. Be willing to make sacrifices for the sake of your relationship.
Love your spouse for who he or she is – not who you want your spouse to be. Accept the reality of the person you married and let go of unrealistic expectations and attempts to change him or her. Ask God to help you see your spouse as God sees him or her, and to love your spouse no matter what.
Learn your spouse's love language. Ask your partner to describe what makes him or her feel loved – words of affirmation, gifts, etc. Then strive to express your love for your spouse in those specific ways.
Vary times, positions, and places. Be creative. Keep it fun.
Do not use sex as a weapon or bargaining tool. Do not withhold sex because you're angry or use it to manipulate your spouse into doing what you want. Sex is a gift from God that should be opened with no strings attached. And if you occasionally need to turn your partner down, be graceful and loving when you do.
Above all else, invite God into your sex life.He is interested in every aspect of your life – that aspect too!
Scripture References
Exodus 20:14, Proverbs 5:15-20, 1 Corthinthians 7:1-6, 1 Corinthians 6:12-20