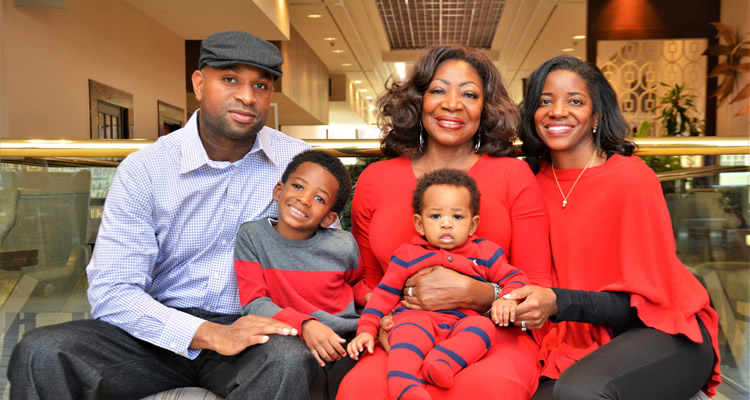 He's Perfect. But…
So you are marrying the man of your dreams…or the woman…. and everything is perfect but……his mum!  Yeah mother-in –laws (MIL's) often have a bad reputation, which isn't always justified.
Think about it like this; without your mother in law, your spouse would not exist and whether you like it or not your spouse carries part of her as part of them. There is nothing you can do about that, it is what it is.
Every mother wants the best for her child and sometimes in her desire to ensure that her child gets the best (or at least what she deems to be the best) she may be a bit errrr how can I put this? Over the top? Aggressive? Assertive? Condescending? Judgemental?Irrational? Emotional?……….
You see love does things to us that we sometimes struggle to control and although that doesn't justify it, hopefully it gives a different perspective.
Let's step into a mothers shoes….I am a mother so I step in easily.
I have sons and I have daughters and I love them sooo much. I have poured my life into them, given up stuff for them, made sacrifices and decisions in their best interest, I mean they mean a whole lot to me.
So, when the time comes, and it will, that my son is ready to get married, as much as I will trust that I have invested enough in him to enable him to make good decisions, am I actually going to just sit back and watch? I doubt it! I am going to want to know who she is, what she is like, if she has his best interests at heart, if she really loves him, if she will take care of him etc……basically I will want to know that she will be good for him (now I expect the same of him regarding her but as I am talking from the MIL point of view, I won't be referring to that). If it's my daughter…well, that's slightly different. Yes I will want to know who he is, what he is like, if he really loves her etc but in addition I would want to know what he does (will he be able to provide financially for my daughter – this is not to say that my daughter will not work and contribute but I still would want to know), I will want to know if he is kind, if he has self control (I need to know he won't revert to violence or abuse) I will want to know if he values women etc etc….again all this is because I want to be sure that MY child is moving into a safe environment, one where she will thrive.
So how do I establish all these things? Well herein lies the challenge….I can either rely on my child, trusting I have brought him/her up well enough or I can try and find out myself. Depending on my character, this could be interpreted as being an interfering mother in law.
What am I saying? Seeing things from the other persons perspective often helps with understanding their actions and acknowledging what they might be feeling also helps to reassure them that you are the real deal and not someone who is out destroy their child.
I don't believe that all mothers-in-law are horrible neither do I think that mothers-in-law don't think anyone is good enough for their child, no, I just think that mothers-in-law are mothers doing what mothers do; protecting their children.
Embrace your MIL, once she knows you are on the same side she will work with you…I don't refer to my MIL as my MIL; I am just lucky enough to have two mothers. Don't put your spouse in a situation where they feel torn between two people they love….I know the bible says two become one but becoming one with someone doesn't mean we need to destroy their relationship with their mother.